Poland, a country steeped in history and culture, religion and mythology, boasts two exceptional cities that have captured the hearts of travellers worldwide – Warsaw and Krakow. Both cities offer unique experiences and charm, making it a tough decision for anyone planning a trip to Poland.
In this article, we will explore the key aspects of Warsaw and Krakow, comparing everything you need to know before you make your decision.
But first two important disclaimers:
As the author of this article, I need to make it clear that I live in Warsaw. I have much more knowledge and experience in this city than in Krakow, and I'll be as neutral as possible in my writing.
Warsaw and Krakow hate each other. One could argue that all smaller cities in Poland hate Warsaw, but that's another topic again!
Let's dive in:
The basics:
As you can no doubt imagine, the history of Poland's two largest cities is long – and not to be discussed here.
But here are the basics that you need to know before diving deep into this topic:
Krakow (pronounced Crack-cow 

or

Crack-ov)
Krakow is Poland's former capital and arguably the country's capital of culture and tourism now. Relatively untouched during the war, the city is steeped in history.
Castles, churches, the Jewish district, and close to Wieliczka salt mine, Auschwitz and other day trips and is a major party city for tourists.
Warsaw
Warsaw because the capital of Poland (only) several hundred years ago as it was halfway between Krakow and another large city that used to be Polish, Vilnius. Warsaw was 99.99% destroyed during WW2 by the Nazis and then rebuilt according to how it looked in the 1700s.
It's also one of the fastest-growing cities in Europe.
Fun fact: The two cities hate each other.
Geographical Location and Climate
Warsaw, the capital of Poland, is situated in the heart of the country on the Vistula River. It's centrally located in the country in terms of latitude, but it's quite a bit more east than Krakow. The climate in Warsaw is characterized by cold winters and warm summers, with occasional rainfall throughout the year.
Krakow, on the other hand, lies in the southern part of Poland, nestled along the banks of the Wisla River and the base of the Tatra mountains. Its proximity to the mountains contributes to a slightly milder climate than Warsaw, with colder winters and pleasant summers.
Tourism and Attractions in Warsaw & Krakow
Warsaw, the larger and more cosmopolitan city, offers many attractions to explore.
The Warsaw Uprising Museum, a poignant reminder of the city's tumultuous history, and the charming Old Town with its beautifully reconstructed historic buildings are must-visit places.
With its well-preserved medieval architecture, Krakow boasts the enchanting Market Square, a UNESCO World Heritage site, and the majestic Wawel Castle.
The nearby Wieliczka Salt Mine is another fascinating attraction that draws visitors from all over the world.
Spoiler alert: Go to both cities
Travelling between Warsaw and Krakow is easy, with frequent train connections and express buses available, offering a comfortable journey between the two cities.
You can even fly using the Polish airline LOT. If time isn't an issue, you can easily spend 3 days in each city and adequately cover everything.
If you're pushed for time, one night in Warsaw and two in Krakow with a 45-minute flight between the two, you'll have ticked Poland's two biggest drawcards off your list.
See where to stay in Krakow
Krakow and Warsaw Nightlife
Krakow and Warsaw each possess a unique and vibrant nightlife that caters to different tastes and preferences.
Krakow's intimate and historic charm entices visitors with its warm and friendly atmosphere, while Warsaw's cosmopolitan flair attracts those seeking a grander and more modern party scene.
Whether you prefer Krakow's quaint charm or Warsaw's bustling energy, both cities promise an unforgettable nightlife experience that will leave you wanting to return for more – just be sure to learn a thing or two about Polish Vodka.
Krakow Nightlife
Krakow's nightlife is a lively tapestry of energy and excitement that draws both locals and visitors into its enchanting embrace. As the sun sets, the city of Krakow comes alive with a vibrant array of bars, clubs, and live music venues scattered across its historic streets.
The lively atmosphere of the Main Market Square sets the stage for an unforgettable night out. Here, you'll find a mix of traditional Polish pubs, known as "piwnicas," where you can enjoy local craft beers and traditional drinks in an authentic setting.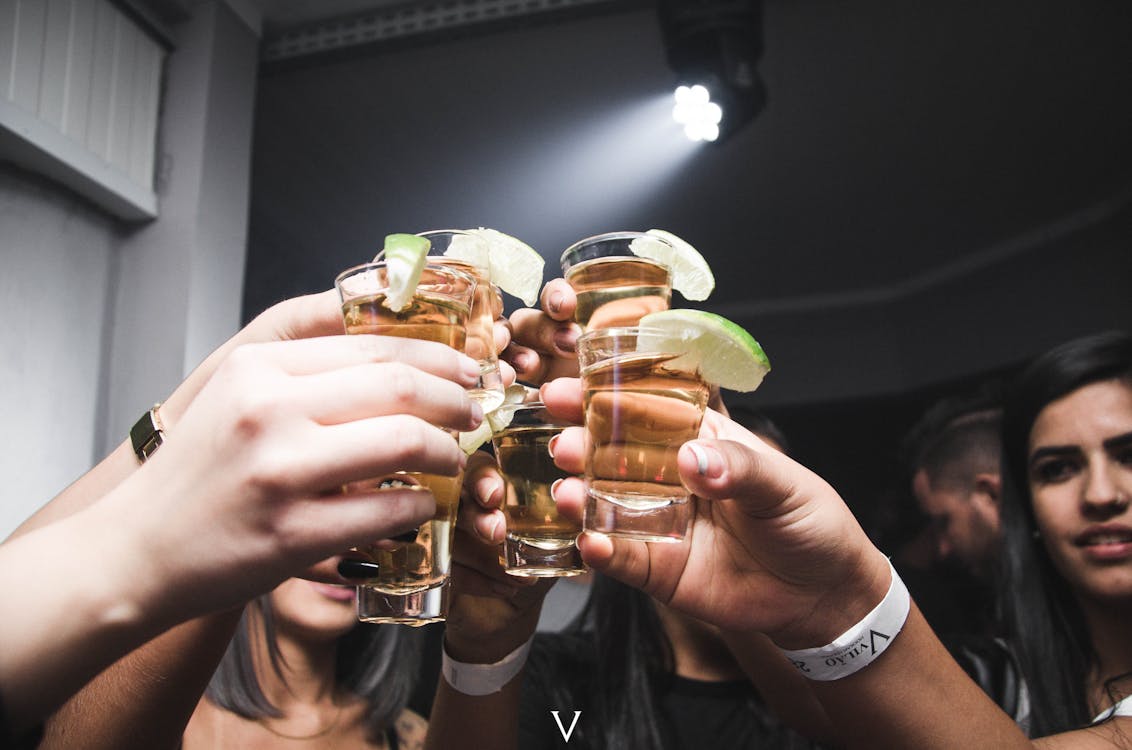 Venture into the atmospheric Kazimierz district, once the Jewish Quarter, to discover trendy cocktail bars, hip cafes, and quirky speakeasies hidden behind unassuming facades. The unique ambience of these venues, often adorned with vintage decor and dim lighting, offers an intimate and unforgettable experience. For those seeking a taste of Poland's folk music, Krakow's lively folk clubs present an opportunity to dance the night away to traditional tunes.
My favourite places:
Mercy Brown Cocktails

CK Browar

Space club

Dobry Kumpel
Warsaw Nightlife
Warsaw's nightlife, in contrast, is a grand spectacle that befits the capital city of Poland. As the city of Warsaw offers a larger urban landscape, its nightlife scene expands accordingly, offering a diverse array of options for revellers.
From stylish rooftop bars that provide breathtaking views of the city's skyline to chic lounges and upscale clubs, Warsaw caters to those seeking a more modern and cosmopolitan experience.
The financial and cultural heart of Poland, Warsaw's nightlife boasts a mix of international influences, attracting a diverse crowd worldwide.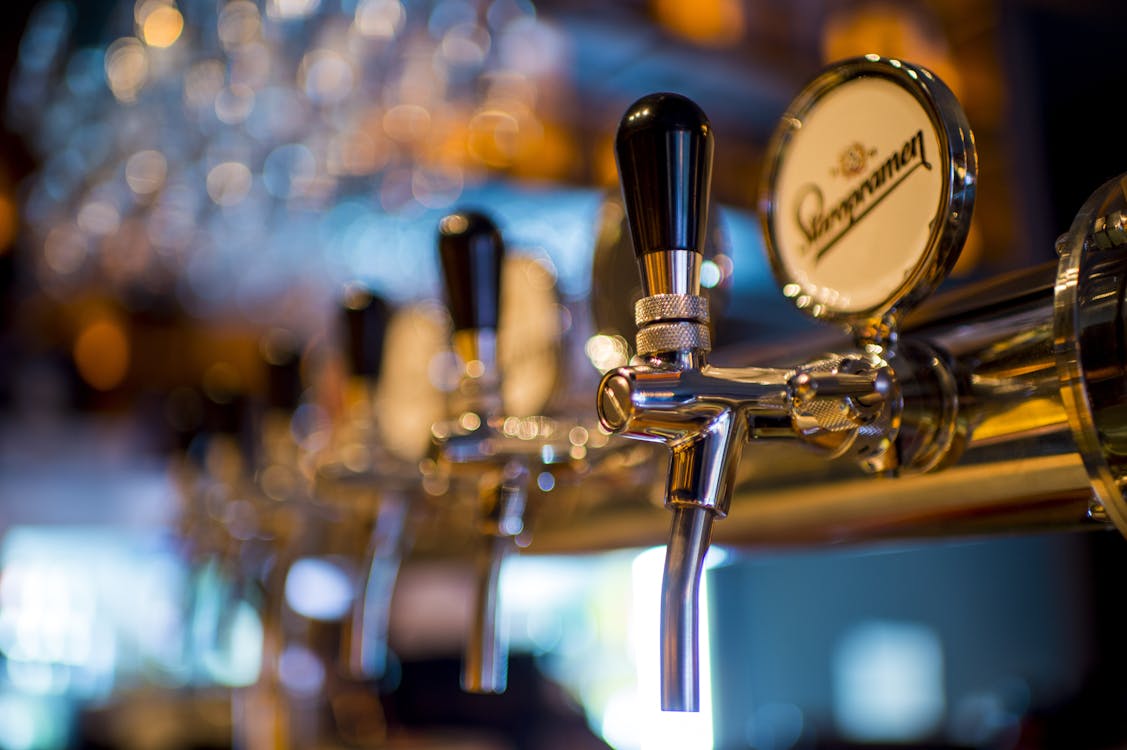 The trendy neighbourhood of Praga is a favourite among locals and visitors alike, with its alternative vibe, art galleries, and a growing number of hip bars and cafes.
My favourite places:
Teatro Cubano
Bar Studio
PiwPaw
Cocktail Bar Max & Dom Whisky
Scams, nightlife and unsuspecting tourists
While embracing the excitement of Polish nightlife, tourists that have enjoyed a bit too much Polish hospitality should remain cautious of common scams. As in any popular tourist destination, scammers may attempt to take advantage of unsuspecting visitors.
One prevalent scam involves overcharging tourists at bars or strip clubs. Paying by card is common, but always make sure that you're ok with the amount that you're being charged.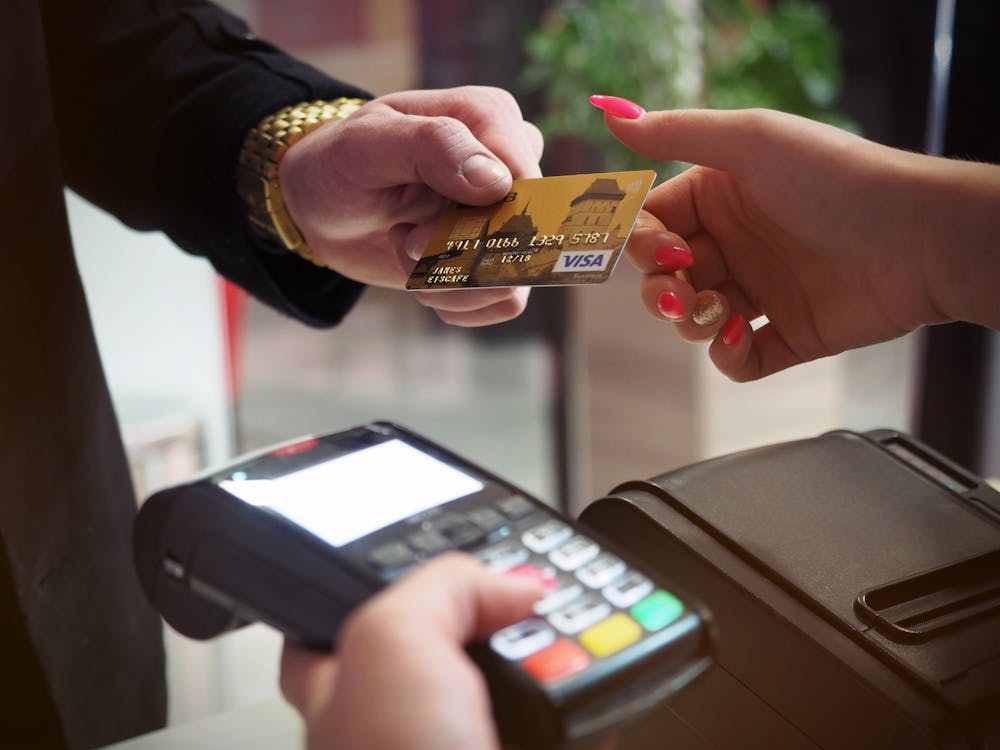 Another scam is the "friendly local" approach, where someone strikes up a conversation with tourists and offers to show them around.
Poles rarely smile or speak to a random person and yes, there generally always looking miserable. So beware of any approaching you for a friendly chat, especially in a tourist district. They don't really think you're cute, and certainly don't want to date you.
How to Avoid Scams: To ensure a safe and enjoyable experience, tourists can follow these tips:
Stay Aware: Be mindful of your belongings and surroundings to avoid pickpocketing incidents, especially in crowded places.
Use Reputable Services: Opt for well-known and reputable tour companies, Uber/Bolt, or restaurants to minimize the risk of scams.
Trust Your Instincts: If something seems suspicious or too good to be true, trust your instincts and proceed with caution.
Modern Infrastructure and Development
Warsaw's modern infrastructure reflects its status as the capital and a thriving economic hub. The city has seen significant development projects, with a mix of contemporary and historical architectural styles coexisting harmoniously. This has led to a boom in eateries, skyscrapers, nightclubs and other tourist attractions.
Krakow, being more compact and retaining its old-world charm, has undergone more subtle development. The city's architectural styles are predominantly traditional and complement its medieval atmosphere.
That being said, the city knows that tourism is it's biggest drawcard and has invested heavily to make sure tourists of all ages can have a fantastic time there.
Cuisine and Gastronomy
Warsaw's culinary scene reflects its cosmopolitan nature, offering a wide range of international cuisines alongside traditional Polish dishes. Pierogi (dumplings) and kielbasa (sausage) are iconic Polish treats that visitors must try.
With its more traditional atmosphere, Krakow focuses on authentic Polish cuisine. Indulging in a meal of delicious pierogi and trying obwarzanek (Krakow's version of bagels) from a street vendor is a must for any food enthusiast.
Krakow: Unveiling the Charms of Tradition and Excitement
In Krakow, recreation and entertainment are dynamic, blending rich traditions with modern delights. The enchanting streets of the Old Town are a playground for locals and tourists alike, offering a myriad of activities to immerse oneself in the city's vibrant culture. One of the favourite pastimes in Krakow is exploring the historic landmarks on foot or by renting a bike, allowing visitors to soak in the architectural marvels at their own pace.
For those seeking a touch of tradition, Krakow's cultural events and festivals glimpse Poland's lively heritage. The Main Market Square hosts captivating folk performances, where colourful costumes and spirited dances add to the festive atmosphere. Additionally, the city's theatres and concert halls showcase an array of performances, from classical music concerts to contemporary theatre productions.
Learn more about visiting Krakow on a budget
Beyond its rich cultural offerings, Krakow's recreation options cater to every taste. Parks like Planty and Jordan Park provide serene spaces to unwind and enjoy a leisurely picnic. Adventure seekers can embark on thrilling hot air balloon rides over the city, offering breathtaking views of its architectural splendour from above.
Warsaw: A Dynamic Playground for the Modern Soul
Warsaw, the dynamic capital city of Poland, offers an entertainment scene that caters to diverse tastes, with recreation options that mirror the city's cosmopolitan spirit. As a bustling metropolis, Warsaw is a paradise for shopaholics, boasting numerous shopping centres and boutiques where visitors can indulge in retail therapy.
The city's lively nightlife is a magnet for social butterflies, with trendy bars, chic lounges, and dance clubs welcoming revellers to dance the night away. Warsaw's music scene is equally vibrant, with live concerts and music festivals drawing music enthusiasts from around the globe.
For sports enthusiasts, Warsaw offers a wide array of recreational activities. From jogging or cycling along the Vistula River's scenic trails to participating in outdoor fitness classes in city parks, staying active in Warsaw is effortless and enjoyable.
Conclusion: In both Krakow and Warsaw, recreation and entertainment take centre stage, creating a delightful blend of tradition and modernity. Krakow's cultural charm, historic landmarks, and intimate ambience offer a journey back in time. On the other hand, Warsaw's cosmopolitan flair, diverse entertainment options, and dynamic energy reflect the city's progressive spirit.
Transportation and Connectivity
Warsaw's Chopin airport and Krakow's John Paul II airport have flights all over the EU and the world. They're also well connected to the city centres. For budget-conscious travellers, coming into Warsaw, Modlin Airport, located about 40 kilometres from the city, offers additional flight options and is also well connected to the city centre via train.
Take a look at the best hostels in Warsaw
Public transport
If you decide to use public transport to get around, download an app called Jak Do Jade to find the best way to get from A to B. You can buy a ticket in the app and then once on the bus/train/tram, take a photo of a QR code on the window to activate it.
Public transport is fast, cheap and reliable in both Krakow and Warsaw.
(Android here and Apple here)
Warsaw also has the only metro (underground) in Poland.
Walking
Warsaw is over twice the size of Krakow. Getting from one side to the other is walkable, but will take you most of the day. It's easy to walk around Warsaw central and get to all the major tourist destinations on foot. Travelling to places like Wilanow Palace is best done using a bus.
Ride sharing/Uber
Uber operates throughout Poland and is readily available in Krakow and Warsaw. Another widely used app is 'Bolt'; others include FreeNow and iTaxi. All of them are reliable, affordable and easy.
Renting a car
Renting a car is certainly easy and a great option if you want to check out the rest of Poland. Take a look at my guide on renting a car in Poland before you commit to it thought.
Public Safety
Warsaw, Krakow and Poland are safe.
Warsaw and Krakow prioritize public safety, ensuring residents and visitors can explore the cities with peace of mind. While Warsaw may have slightly higher crime rates due to its larger population, both cities have effective measures in place to protect everyone.
Warsaw or Krakow for budget-conscious tourists?
The choice between Warsaw and Krakow is a delightful conundrum for budget-conscious tourists. Both cities offer captivating experiences without breaking the bank, making them ideal destinations for travellers seeking affordability and adventure.
The main takeaway is this: 
If you're earning USD, EUR or GBP, then Warsaw and Krakow are cheap. Dirt cheap. But Warsaw is the less-cheaper of the two.
Krakow's compact size and lower cost of living make it a budget-friendly haven. From affordable accommodations in cosy hostels to pocket-friendly eateries serving delicious traditional dishes, Krakow ensures you can savour the best of Poland without draining your wallet. The city's free walking tours and budget-friendly public transport add to its allure.
Similarly, Warsaw's cosmopolitan flair doesn't compromise on budget options. With a wide range of affordable accommodations, wallet-friendly restaurants, and plenty of free attractions, Warsaw opens its arms to frugal travellers. The city's rich history and vibrant nightlife can be explored without burning a hole in your pocket.
Ultimately, whether you choose Krakow's medieval charm or Warsaw's dynamic energy, both cities offer an enchanting experience that caters to budget-conscious tourists, proving that exploring Poland's cultural treasures need not cost a fortune.
Visit Krakow because:
1. Rich History of Krakow: Krakow is a city in Poland that dates back millennia. As one of the country's oldest and most historically significant cities, it offers a captivating journey through time. Krakow was once the capital and has witnessed the rise and fall of empires, leaving behind a tapestry of architectural wonders and cultural heritage that continue to charm visitors.
2. Cultural Gem: If you're deciding whether to visit Krakow or Warsaw, Krakow emerges as a cultural gem that promises an unforgettable experience. Its deep-rooted traditions, colourful festivals, and vibrant arts scene make it a dynamic destination that appeals to every traveller.
3. Auschwitz – A Place to Visit: Located near Krakow, Auschwitz stands as a poignant reminder of past atrocities. Although Krakow's history is deeply intertwined with this sombre chapter, visiting Auschwitz offers a chance to pay homage to the victims and reflect on humanity's resilience.
4. The Charm of a Smaller City: Krakow is much smaller than the capital, and therein lies its allure. The compact size allows visitors to easily explore its cobblestone streets, ancient squares, and hidden alleys, creating an intimate and welcoming atmosphere.
5. Architectural Marvels: The architecture in Krakow is a sight to behold. From the grandeur of Wawel Castle, which once housed Polish kings, to the Gothic beauty of St. Mary's Basilica in the Main Market Square, every corner exudes historical significance and artistic brilliance.
6. The Perfect Christmas Destination: If you're planning a visit in Krakow during the holiday season, you're in for a treat. The Krakow Christmas Market casts a spell on visitors with its festive decorations, twinkling lights, and stalls filled with handcrafted gifts and delicious treats.
7. Gastronomic Delights: Krakow is the ideal place to visit for foodies. Polish cuisine, known for its hearty and flavoursome dishes, takes centre stage here. Treat yourself to savoury pierogis, aromatic sausages, and soul-warming soups, and all served in charming eateries and quaint cafes.
8. Days of Endless Exploration: With so much to see in Krakow, you'll be captivated throughout your visit. Wander through the historic Jewish Quarter, Kazimierz, explore the medieval beauty of Cloth Hall and take a leisurely stroll along the banks of the Vistula River.
9. A Travel Guide to Krakow's Hidden Gems: While iconic landmarks are a must-see, Krakow's lesser-known spots hold their allure. Venture off the beaten path with a travel guide to Krakow's hidden gems, and you'll discover secret gardens, offbeat museums, and charming cafes that will leave you enchanted.
10. Affordable Adventure: Krakow is the city where budget-conscious travellers can revel in a fulfilling experience without breaking the bank. Compared to Warsaw, Krakow is much cheaper, offering affordable accommodation, dining, and attractions.
Krakow remains a city of historical grandeur, cultural richness, and architectural wonders that beckons travellers to explore its captivating streets and immerse themselves in its storied past. Whether you're drawn to its history, gastronomic delights, or hidden treasures, Krakow is the perfect destination for an enriching and affordable adventure. So, pack your bags and embark on a journey to the heart of Poland's cultural treasure – the enchanting city of Krakow.
Visit Warsaw for:
1. Rich History of Warsaw: The history of Warsaw is an intriguing tapestry that spans centuries. As the capital of Poland, it holds a significant place in the nation's past. From its royal heritage to its role in World War II, Warsaw's historical journey is both captivating and inspiring.
2. Architectural Marvels: Warsaw boasts a stunning blend of architectural styles, showcasing its resilience and determination to rebuild after the devastation of World War II. The city's skyline features a harmonious fusion of modern skyscrapers and meticulously reconstructed historical landmarks, making it a paradise for architecture enthusiasts.
3. Cultural Hub: Unlike Krakow, which is much smaller, Warsaw is Poland's financial and cultural heart. The city of Warsaw offers a bustling arts scene, with numerous theatres, museums (where you can see authentic Polish Hussar armor), and galleries that celebrate its vibrant heritage and global influences.
4. Affordable Luxury: When comparing pricing between Warsaw and Krakow, Warsaw often surprises travellers with its affordability. Despite being a major European capital, Warsaw is much more budget-friendly than other Western counterparts, offering visitors a taste of luxury without the hefty price tag.
5. Historic Old Town: Although Warsaw was almost completely destroyed during World War II, the city painstakingly rebuilt its historic Old Town, a UNESCO World Heritage site. Strolling through its charming cobblestone streets and squares is like stepping back in time.
6. Grandeur and Modernity: With an area twice as large as Krakow, Warsaw is a bustling metropolis that balances grandeur with modernity. The city's dynamic energy, impressive skyscrapers, and sophisticated amenities perfectly blend history and contemporary living.
7. Vibrant Nightlife: Warsaw comes alive after dark with its vibrant nightlife scene. From trendy rooftop bars to underground clubs, the city offers something for every nocturnal adventurer, ensuring you have a memorable time long into the night.
8. Melting Pot of Cuisines: The city of Warsaw is home to an eclectic culinary scene, representing a delightful fusion of traditional Polish dishes and international flavours. Savouring the city's gastronomic delights in its diverse restaurants is essential for any food lover.
9. Museums and Galleries: Warsaw is a treasure trove of museums and galleries, each offering a unique perspective on its rich history and culture. You'll immerse yourself in captivating stories and exhibits from the interactive Warsaw Uprising Museum to the impressive National Museum.
10. A Stay in Warsaw: Choosing to stay in Warsaw means access to excellent accommodations that cater to all preferences and budgets. The city's range of hotels, boutique lodgings, and cosy apartments ensures a comfortable and enjoyable visit.
In conclusion, Warsaw is Poland's captivating capital city, offering an enchanting blend of history, culture, and modernity. It's reconstructed architectural marvels, vibrant cultural scene, and dynamic nightlife beckon travellers to explore its diverse offerings. With affordable luxury, a rich history, and a thriving arts scene, Warsaw is a compelling destination that leaves visitors awe-inspired and yearning for more. So, why wait? Embark on a journey to the heart of Poland and discover the many reasons to visit Warsaw.
Common questions about the two cities:
Q: What is the best time to visit Warsaw and Krakow?
A: The best time to visit both cities is during the spring (April to June) and autumn (September to November) seasons when the weather is mild and the tourist crowds are less overwhelming.
Q: Which city is best for history enthusiasts?
A: Both cities offer rich historical experiences, but history enthusiasts may find Krakow more captivating due to its exceptionally well-preserved medieval architecture and historical landmarks.
Q: Is Warsaw or Krakow better?
A: Both Warsaw and Krakow are incredible cities, each with its own unique charm and appeal. Deciding which one is "better" depends on individual preferences and what you're looking for in a city experience.
Q: Which is closer to Auschwitz, Krakow or Warsaw?
A: Krakow is closer, but the closest large Polish city to Auschwitz is Katowice and is arguably a tourist destination in itself.
Q: Why is Krakow so popular?
A: Krakow's popularity stems from a combination of its historical significance, architectural beauty, vibrant culture, and captivating atmosphere.
Q: Is it worth going to Krakow?
A: Absolutely it is!
Q: Is English widely spoken in Warsaw and Krakow?
A: Yes, English is commonly spoken in both cities, especially in tourist areas. I know because I've taught English here!
Q: Are both cities safe for tourists?
A: Yes, both Warsaw and Krakow are considered safe for tourists. Some of their weird laws are actually quite fascinating!
Q: Which city is best for history enthusiasts?
A: Both cities offer rich historical experiences, but history enthusiasts may find Krakow more captivating due to its exceptionally well-preserved medieval architecture and historical landmarks.
Pros and Cons
If you prefer a bustling metropolis with a diverse cultural scene, Warsaw may be the ideal city for your visit. However, if you appreciate a more compact and historic atmosphere, Krakow's old-world charm will captivate you. While Warsaw offers a plethora of economic opportunities, Krakow's lower cost of living might be advantageous for longer stays.
Warsaw vs Krakow: Which is better to visit?
Warsaw and Krakow are two incredible cities, each with its own unique character and appeal. Deciding whether to visit Warsaw or Krakow ultimately depends on your preferences and interests. If possible, it's well worth a visit to both cities to experience the best of what Poland has to offer. Explore Warsaw's cosmopolitan flair and delve into Krakow's enchanting history. Whatever your choice, you are bound to have a memorable experience in this captivating country.